An essential guide to planning, creating, executing, and analysing a successful marketing campaign.
Beyond flashy ads and funny adverts, marketing is about setting goals and achieving tangible results. A campaign offers measurable indicators of those results, but only if it is planned well and set up for success. Here is what AP&C does day in and day out to create successful marketing campaigns for our clients.
1. Define The Marketing Goals
The first step is to outline your goals. Determine if this is a campaign to reach new customers, increase average purchase sales, increase brand loyalty, or introduce a new product or service to your existing customers. It is important to assess your business internally and externally to determine what you can do to move the business forward and create specific goals based on your research. The more specific you are, the better it will be to create an effective and successful campaign.
2. Determine The Target Audience
The target audience depends on two areas: who uses your products or service already, and do you want to expand your reach. If your goal is to increase brand loyalty and reward your repeat customers, you will want to have a well-researched and in-depth understanding of your current customers. If the goal is to reach more customers and target a new audience, it is still essential to know what type of customer use your business currently.
3. Set Your Marketing Budget
Now that you have outlined the goals of your campaign, it is time to assess and determine the budget. If you are advertising a product or service, it is essential to have an understanding of your target customers' purchasing power in order to estimate a return on your marketing investment. This will help you determine how much you can spend on the campaign.
Tip: Remember it is important to set a realistic budget that is big enough to communicate your message to your target customers. You should always ensure that you are able to cover the costs of the campaign being planned.
4. Select Your Media Channels
To decide which media channels are best for your campaign, you need to have an understanding of what channels your target audience uses the most and how these different channels align with the goals and budget of your campaign. Is your goal to increase online sales? Then Pay Per Click (PPC) ads and social media might be the best route for your business.
Tip: The best campaigns usually use a mix of different media channels to target and re-target customers. From a selection of digital, and in-person medias, it might be best to try a new media channel as well as trusted ones to see how it impacts your campaign.
5. Develop Your Campaign Message
The message of your campaign must resonate with your target audience, so it is important to create a message that speaks directly to them, to their needs, wants, and experiences. The message should always be customer-focused, and how the business/products or service will benefit them.
Once you've decided on the message, determine how the message will be conveyed in the marketing campaign. Choose a few words or sentences that encapsulate your message and provide a clear call to action.
Tip: Remember you will have only three seconds to capture your audience's attention, so your message will need to be captivating.
6. Measuring The Results
It is key to monitor the results of your chosen media channels for your campaign. If one aspect of your campaign is thriving while another one is not, consider making changes to improve the results. At the end of the campaign, study the results to determine if the campaign succeeded in reaching the set goals. If yes, how can you capitalise on that success and grow it into further success?
If the marketing campaign was not successful, it is still essential to analyse what went wrong and prevented you from reaching your goals and what can you do better next time?
If your campaign did not prove fruitful as you hoped, it is also essential to look at the marketing strategies of your competitors. These are companies that target the same customers you do and offer similar products and services. Monitoring how they position themselves in their advertising it may provide an opportunity to help you differentiate yourself in the market.
As a marketing, graphic design, and printing production company, at Apple Print & Creative we use these steps to ensure our clients' campaigns are successful. We know that planning a marketing campaign is just as important as executing one. If you think that your business will benefit from a marketing plan, just contact Apple Print & Creative to set up a meeting to fully understand our process and test-drive our services. You might be surprised by the results!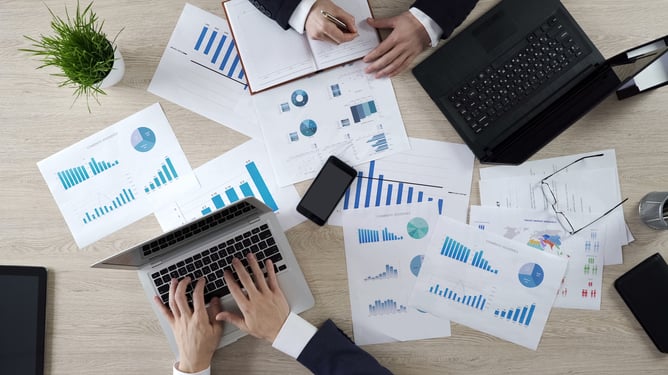 AUTHOR: Jannel James
​DATE: 18 February 2022

Details
Author

All posts are from the team at AP&C

Categories